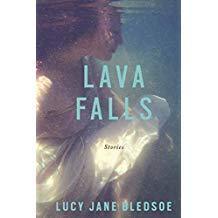 Winner of the 2019 Devil's Kitchen Fiction Award!
Advocate's Best of 2019 Book List
"Riveting new collection...fully realized characters; stories that stick to your ribs." —Toronto Star
"In these twelve remarkable stories, the reader journeys from the remotest inner reaches of Alaska to deceptively calm suburban neighborhoods to a research station at the bottom of the world. Yet Lucy Jane Bledsoe's true territory is the wild, uncharted expanse of the heart. Lava Falls is a wise and wonderful collection." —Kirstin Valdez Quade, The Five Wounds
"These tales of kick-ass women adventurers and survivor girls are big-hearted, breathtaking and profound. Reading Lava Falls is like meeting an animal in the wild: I was rapt, unable to turn away, with no idea what would happen next." —Micah Perks, What Becomes Us
"This novella and group of stories by Lucy Jane Bledsoe will move and surprise and thrill you. Bledsoe brings us right into her characters' lives, taking us on unexpected journeys, and through it all the empowered and vulnerable women in Bledsoe's lively fictional world continually find themselves, so as readers we learn more about survival and are reminded of hope, and find ourselves being delightfully renewed." —Allen Gee, My Chinese-America
"Just as Chaucer had 29 travelers exchange tales on a pilgrimage to Canterbury in the 14th century and Katherine Anne Porter put dozens of passengers on a boat to regale each other with stories...a journey is the structure for several stories in Lucy Jane Bledsoe's rich, lively collection, Lava Falls...Bledsoe's conclusion is neither ridy nor reassuring, but she credibly portrays the human enterprise, plaged with relentless uncertainty while still seeking refuge in nature's astonishing resilience. " —G&L Review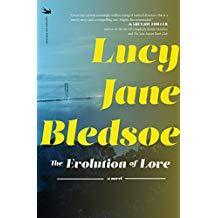 Lambda Literary Award Finalist!
Ferro-Grumley Award for Fiction Finalist!
"Fabulous feminist fiction." —Ms. Magazine
"A magnificent, searingly beautiful book, as insightful as it is compassionate." —Elizabeth Percer, All Stories Are Love Stories
"Given our current seemingly endless string of natural disasters, this is a timely story and a compelling one. In the context of a twisting plot, in the company of appealing characters, Bledsoe asks us to think about the resilience of love and hate; what our responsibility to each other is; and who we really are, right down to our DNA. Highly recommended." —Karen Joy Fowler, We Are All Completely Beside Ourselves and The Jane Austen Book Club

"Probes deeply into the root of human behavior—right down to our DNA and how we've evolved as a species from our primate ancestors." —San Jose Mercury Times
Click on the title above for more reviews and book information.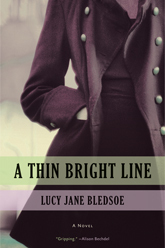 Best General Interest Books, selected by Public Library Reviewers
Finalist, Ferro-Grumley Award for Fiction
Finalist, Lambda Literary Award
"It triumphs as an intimate and humane evocation of day-to-day life under inhumane circumstances." —New York Times Book Review

"Empowering and bold." —Publishers Weekly

"A stirring and deeply felt story." —Kirkus Reviews

"Gripping historical fiction about queer life at the height of the Cold War and the Civil Rights Movement." —Alison Bechdel, Fun Home

"Lucy Jane Bledsoe's A Thin Bright Line is a testament to courage and perseverance in the face of oppression. It's also a compelling, literary page-turner worthy of standing alongside the works of Pat Barker and Graham Greene. It reminds us that we are nothing, deep down, without love and dignity." —Patrick Ryan, The Dream Life of Astronauts
Click on the title above for more reviews and book information.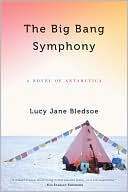 Three women—a geologist, a composer, and a galley worker—take jobs in Antarctica. As they each fall in love and into trouble, their lives become more and more entwined—until one crisis binds them in friendship for life.

"In this compelling novel, Bledsoe captures the deadly beauty of the southernmost continent….A well-balanced humdinger of a story keeps this unusual novel hurtling along like a skidoo on the ice." —Kirkus Reviews

Click on the title above for more reviews and book information.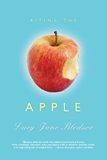 A moment of simultaneous grace and injustice leads to the unraveling of three lives.
"One woman's authentic search to discover what matters." —Publishers Weekly (starred review)
"With its appealing cast of strong, unusual women characters and its sophisticated sense of humor (a life coach who is a kleptomaniac is just one of many delicious ironies), Bledsoe's fourth novel is a deftly written take on the search for authenticity." —Booklist

"Pound for pound, Bledsoe's books are hard to beat....Bledsoe, who seems incapable of a false or unwieldy sentence or motion...takes us there to the end of the journey one unflinching page at a time." —Kevin Killian

"A haunting and profoundly satisfying novel." —Lambda Book Report

Click on the title above for more reviews and book information.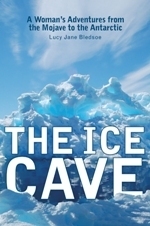 True stories of adventure in the wild.

"Layered, literary, and unflinchingly honest." —World Hum: Travel Dispatches from a Shrinking Planet
"Adventure lovers are in for a treat....Action, dialogue, and musings are perfectly balanced in this hard-to-put-down book." —Library Journal
"The Ice Cave is an exhilarating read....There's an aching beauty to her tales of travel." —Passport Magazine

Click on the title above for more reviews and book information.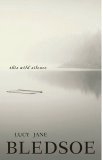 Two sisters unveil the truth about their brother's disappearance.

"A powerful, moving novel, skillfully rendered and beautifully written." —Scott Mahood, Powell's Books

Click on the title above for more reviews and book information.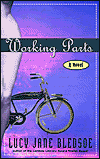 Lori, an adult bicycle mechanic, learns to read—and much more.

Winner of the American Library Association Stonewall Award!
"...to witness this wonderfully original character find renewal in a previously alien landscape makes for a liberating and joyous excursion in reading." —Pat Holt, San Francisco Chronicle

Click on the title above for more reviews and book information.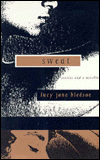 "In an outstanding novella and...rich and satisfying stories, Bledsoe shows herself to be a smart and savvy writer.... In this tender work, Bledsoe perfectly evokes the healing power of the outdoors." —Publishers Weekly
"[Bledsoe] can make you taste the particular air at the top of a mountain pass in summer." —Alan Cheuse, NPR's All Things Considered

Click on the title above for more reviews and book information.