Events and talks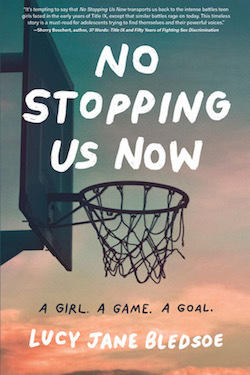 Some very exciting events are in the works for NO STOPPING US NOW, a new young adult novel coming out April 26, in time for the celebration of Title IX's 50th anniversary. Based on the author's true experience in 1974 and 1975, this story combines the powers of love, sisterhood, basketball, and activism.
Lucy is partnering with organizations that support girls and women finding and using their voices for equity and social justice.
If you are interested in booking Lucy for your event, please contact Kat Georges: kat.georges@threeroomspress.com.