No Stopping Us Now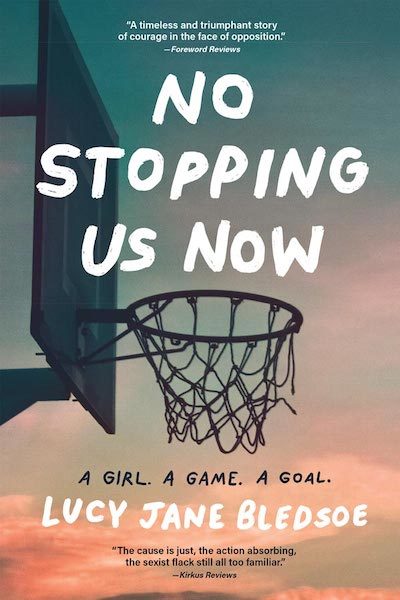 Just out—in time for the 50th anniversary of Title IX!
Based on the author's true story: It is 1974 and Louisa loves to play basketball, but her high school in Portland, Oregon, only offers a team for boys. After an encounter with feminist Gloria Steinem teaches Louisa about Title IX—the new law that bans discrimination based on gender—she asks her principal to start a girls' basketball team. Little does she know that she'll soon be viciously targeted by male coaches at her school and lied to by the school board, all while falling in love—a couple of times—as she fights for a fair chance to be an athlete. No Stopping Us Now is a story about finding one's own voice through the joys of sports, love, and the power of sisterhood. Based on the author's own experiences, it is a compelling examination of the courage it takes to stand up for what's right.
"A timeless and triumphant story of courage in the face of opposition, as well as a glimpse into the early days of Title IX's implementation. Knowledgeable about, and appreciative of, the trailblazers who fought for fairness and equal opportunities for women in sports, No Stopping Us Now is an excellent historical novel." —Foreword Reviews (starred review)
"This autobiographical novel, with richly developed bold, courageous characters, and raw emotion, deftly captures the period of transition, not just for Louisa but for women's rights in the 1970s. Tired of being benched, and finding power in activism, community, and herself, Louisa finds the strength to demand equality and to live the life she wants, while making an important contribution to the history of sports for girls and women." —School Library Journal
"The cause is just, the action absorbing, the sexist flack still all too familiar." —Kirkus Reviews
"No Stopping Us Now is full of such heart, love, and courage. A stunning and brave journey from start to finish, I loved Louisa and her bold crew of superstar athletes who rose up together to be seen, valued, and heard. This is a book to be treasured, taught, and shared. I want my children and students to know what it means to fight for what you believe in. To take up space, to raise your voice and most of all, to get on the court and play." —Ellen Hagan, Don't Call Me a Hurricane
"From Shirley Chisholm and Gloria Steinem, to macrame and hip-huggers, we are solidly in 1974. Yet there's something absolutely contemporary in the way Bledsoe captures the perils, the highs, and the awkward, nonverbal jostling of high school social life. No Stopping Us Now takes a historic moment for women's sports and replays it in all its sweaty, visceral glory." —Alison Bechdel, Fun Home and The Secret to Superhuman Strength
"It's tempting to say that No Stopping Us Now transports us back to the intense battles teen girls faced in the early years of TItle IX, except that similar battles rage on today. This timeless story is a must-read for adolescents trying to find themselves and their powerful voices." —Sherry Boschert, 37 Words: Title IX and Fifty Years of Fighting Sex Discrimination
"You'll be rooting for Louisa as she speaks truth to power and stands up to opponents on and off the court." —Sue Macy, Break Through: How Female Athletes Shattered Stereotypes in the Roaring Twenties
"For Louisa Carmichael, basketball is life. The smell of sweat, the feel of the ball, the aches in her muscles – she loves all of it. But it's 1974, and while Title IX was passed two years ago, her school has yet to implement the law. All Louisa seeks is fairness, but the obstacles she faces are tougher than any full-court press. In the fabulous No Stopping Us Now, Lucy Jane Bledsoe tells two stories of transition – of a high school girl discovering her voice and her strength and of a society grappling with the evolving expectations of women. We cheer for Louisa as she speaks truth to power, has her eyes opened to feminist intersectionality, and shines on the basketball court. On the fiftieth anniversary of Title IX, this is an important and necessary book for young people, a poignant tribute to the women who demanded equality in athletics, and an inspiring call for a new generation to fight its own battles for justice." —Andrew Maraniss, Inaugural Ballers: The True Story of the First U.S. Women's Olympic Basketball Team
Running Wild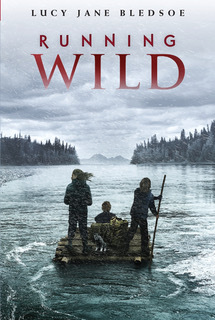 Long-listed for the American Library Association's Notable Books 2020
Best Children's Books of the Year 2020, Bank Street College of Education
Finalist, South Carolina Junior Book Award
When twelve-year-old Willa's mother died five years ago, her father moved Willa and her younger twin brothers deep into the heart of the Alaskan wilderness. They built a log cabin and survived on food they grew and animals they hunted. But Willa's father's dream of living off the land begins to fail, though he'll never admit that. Willa wants to go to school, to find a best friend, and to have safety for her family. The time has come for Willa to find her own true north, even if it involves a dangerous journey.
"With a plot and character traits akin to Gary Paulsen's Hatchet, Scott O'Dell's Island of the Blue Dolphins, and Julia Alvarez's How the Garcia Girls Lost Their Accents, this would be an excellent addition to middle-grade libraries." —School Library Journal
"Ms. Bledsoe ably conveys the children's competence—they know how to hunt and bivouac—but also the youthful limits of their strengths and capabilities, both in the wild and out of it." —Wall Street Journal
"Nuanced, character-driven action." —Kirkus Reviews
Tracks in the Snow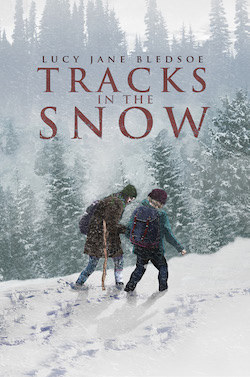 When Amy doesn't show up to babysit, Erin knows that something must be terribly wrong. But who will believe her? Not her parents, not even the police. They all tell Erin the same thing—Amy is irresponsible —so Erin decides to take matters into her own hands. She persuades Tiffany, her new science partner, to do a project on animal tracks, figuring the assignment will give her an excuse to search for Amy. While the two girls are in the woods, a sudden spring blizzard strikes. Erin and Tiffany are now snowbound, with only one thought: survival.
"The simplicity and intensity of this adventure will satisfy many children, particularly those who like Gary Paulsen's Hatchet." —School Library Journal
"The two girls prove their resourcefulness...in this well-written...adventure story." —The Horn Book
How to Survive in Antarctica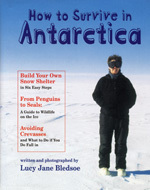 Zip up your jacket! Grab your binoculars! How to Survive in Antarctica is a cross between a survival guide and a travel guide for kids, giving lots of hands-on information about spending time on the ice continent. This book will tell you how to build a snow shelter, what to do if you fall in a crevasse, and how to identify whale spouts and penguin species. Bledsoe includes lots of personal stories about her own adventures, as well as short nuggets about the lives of people and other animals who live and work in Antarctica. Photos throughout bring the words to life.
"[How to Survive in Antaractica is a] thrilling adventure, bringing close the amazing science and geography as well as the gritty facts of human survival in the frigid environment...[This is] a fascinating journey to a little known and understood place." —Booklist
"Bledsoe's enthusiasm for the wonders of Antarctica is absolutely contagious." —VOYA
"Endlessly engaging." —East Bay Express
The Antarctic Scoop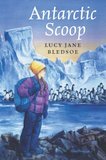 Twelve-year-old Victoria Von Woolf sometimes feels as if she belongs on another planet—or at least another continent. So when an opportunity comes up for her to travel to Antarctica as the child star of Wild X-Plorer Magazine's next online video, she can't wait. It's been her dream to become a scientist and study at the South Pole, and this is a great first step. But Victoria soon realizes that the intentions of the journey's sponsors aren't quite as clear as the polar sky. Can she find a way to rescue a murky mission and an endangered wilderness?
"Science-minded youngters will like this, but even those who aren't so inclined will enjoy the story of a shy girl who finds life outside of her own imagination." —Booklist
"Children will enjoy the empowerment and resourcefulness of the protagonist and her friend." —School Library Journal
Hoop Girlz

More than anything, eleven-year-old River wants to grow up and play for the WNBA. So she's crushed when she finds her name on the B-Team instead of the A-Team. But River decides to take matters into her own hands. And the very first thing she does is change the embarrassing name of her team to "Hoop Girlz." Their goal: fun. With a wet outdoor court for practicing, River's brother for a coach, and only five players—one, a fourth grader—the Hoop Girlz know they're a long shot for the tournament trophy. But they've got heart. Will this ragtag group of second-string players be able to take on the A-Team? Or will they find out that Hoop Girlz are only a B-Team after all?
"Bledsoe cleverly avoids most of the cliches, not only by injecting lots of against-the-grain subplots, including River's hopelessly uncool parents, artists and latter-day hippies who don't believe in competition and eat bee pollen. The basketball scenes are well constructed and realistic, the humor is fresh, and the characters are believeable. Good fun for hoop girls and boys alike." —Booklist
Cougar Canyon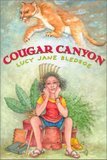 This summer thirteen-year-old Isabel Ramirez, Izzie for short, has plans—big plans. No more hanging out at the mall; no more lounging at the pool. She's launching her own lawn care business—MEW. Her first job takes her up to a wealthy neighborhood in the Oakland Hills. At first it's just for fun; she's making money and she meets two guys, Charles and Sam. But soon Sam starts making fun of Izzie—her Mexican background, her name, even her family. Then he makes her more upset, by threatening to hunt a cougar that's been spotted in nearby canyons. Izzie knows she can defend herself against Sam, but she's not so sure about the cougar. Should Izzie try to save this wild creature? Or will protecting the wildcat put her own life on the line?
"This well-written novel will appeal to a wide range of students who will enjoy the elements of adventure and mystery." —VOYA
"Bledsoe creates a winning protagonist in Izzie, whose keen observations, occasionally awkward outspokenness, and independence will appeal to readers, and whose extended family is a real treat." —Kirkus Reviews
The Big Bike Race

Ernie was hoping for a sleek new racing bike for his tenth birthday, not a big, secondhand, yellow clunker. He knew it was all his grandmother could afford, yet he was still disappointed—and embarrassed to show it to his friends. But the laughter of the other kids doesn't stop Ernie from racing and proving that it's determination, not the bike, that makes a winner.
"A heartwarming story about a nontraditional family, love, hard work, and friendship." —Boston Sunday Globe